Section:

MC of the Week → Kimberly


Importance:

Shut up and listen!


MC of the Week

Kimberly




Editors note: Kimberly is a fantastic German model, and I have huge respect for her for doing the interview, even though English isn't her first language. So cut her some slack.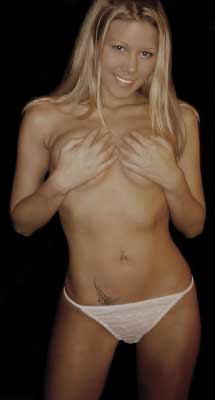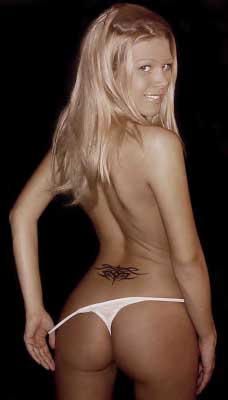 What is your great ambition in life?


Well, I think my great ambition in life is to advance and become successfulI in modeling.



What are your hobbies?


I love dancin´! I need it like the air to breeze... And I like painting, shopping, just hang around with some friends and last but not least : to drive my car.



What advice would you give to men to help them attract women?


They should be themselves and not an actor... Best way is to be honest.



What's the best part of being a woman?


Women DO have more than one erogenous zone ;o)



Is there something you'd like to promote or shamelessly plug while you're here?


There´s nothing to promote or to plug, only telling you my webpage, www.kimberly-taylor.de, you possibly like to watch out more of my pics



What's the girliest thing that you do?


I´d never go to bed without my cuddly toy…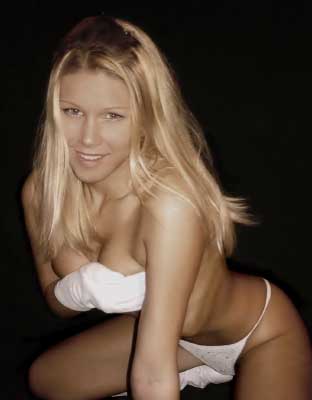 Ready for the lightning round?




Favorite Food?

Pancake ´n´ ice cream


Favorite Sound?

The noise of the sea…


Favorite Taste?

Spicy!


Favorite Touch?

To feel sunbeams on my skin!


Boxers or briefs?

Definitely boxers!


Dinette Set, or trip to Europe?

A trip… but not to Europe… I live in Europe.


Ability to fly or Invisible?

I love to fly…


What do you wear when you go to sleep?

nothin´… ;o)


Make sure to check out www.kimberly-taylor.de for more great pictures of Kimberly.